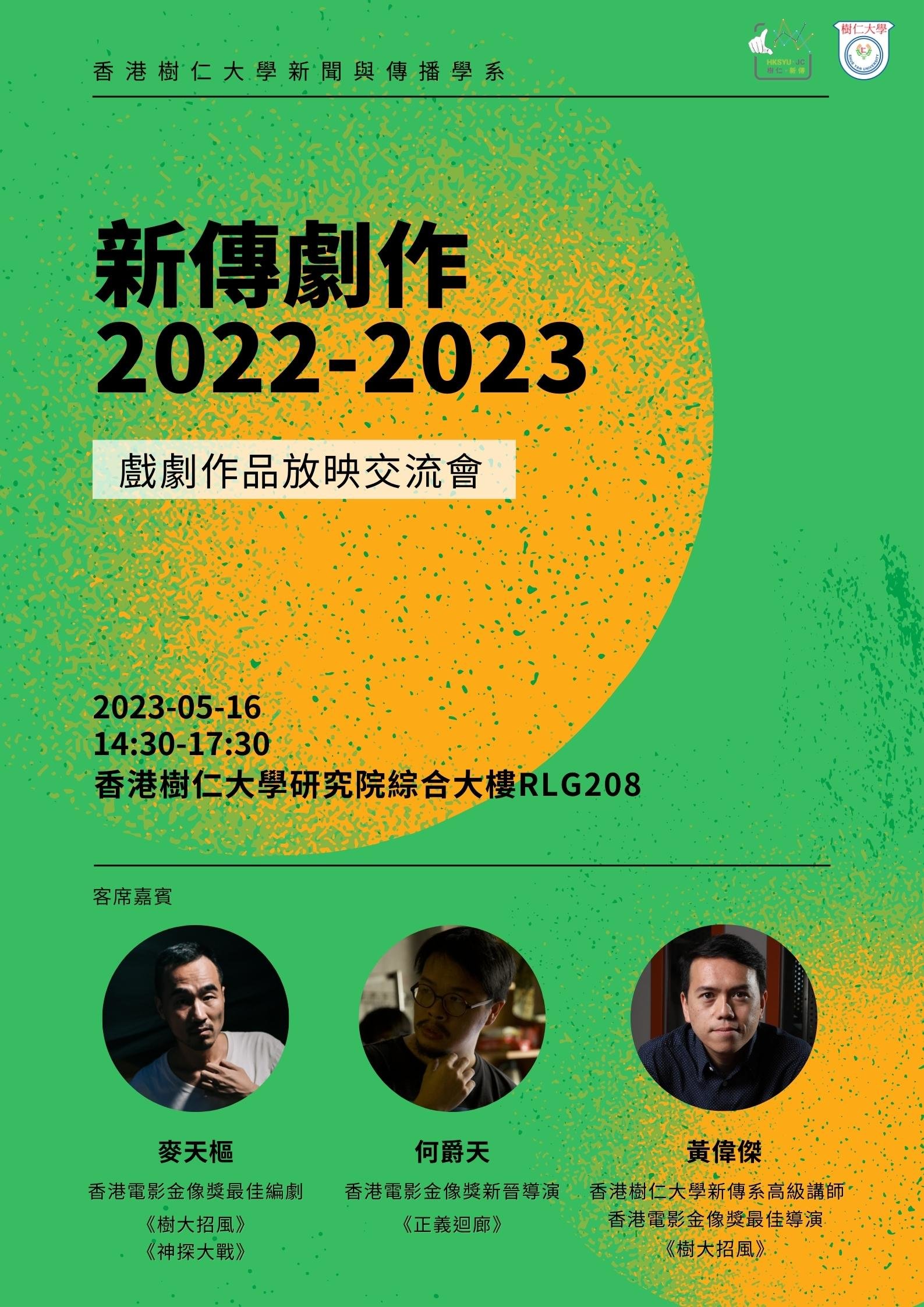 JMC Drama 2022-23
Screening and discussion of drama productions of the Department of Journalism and Communication, Hong Kong Shue Yan University.
Date: 2023-5-16
Venue: RLG 208, Research Complex, Hong Kong Shue Yan University
Screening of four short drama productions of JMC students including Honour Projects of Year 4 students and selected productions of Year 3 students. Screening time is about one hour. After the screening, guests, scholars and students will discuss and explore new directions for Hong Kong film and television productions.
Guests:
Mak Tin Shu
Hong Kong Film Awards Best Screenplay Award for <Trivisa> & <Detective VS Sleuths>
Ho Cheuk-Tin
Hong Kong Film Awards Best New Director Award for <The Sparring Partner>
Wong Wai Kit
Part-time Senior Lecturer, Department of Journalism & Communication, HKSYU
Hong Kong Film Awards Best Director Award for
<
Trivisa
>
包括四年級畢業作品及三年級精選製作,總播放時間約為一小時。
放映後導師、同學及嘉賓會同場交流,探索香港電影電視劇作新路向。