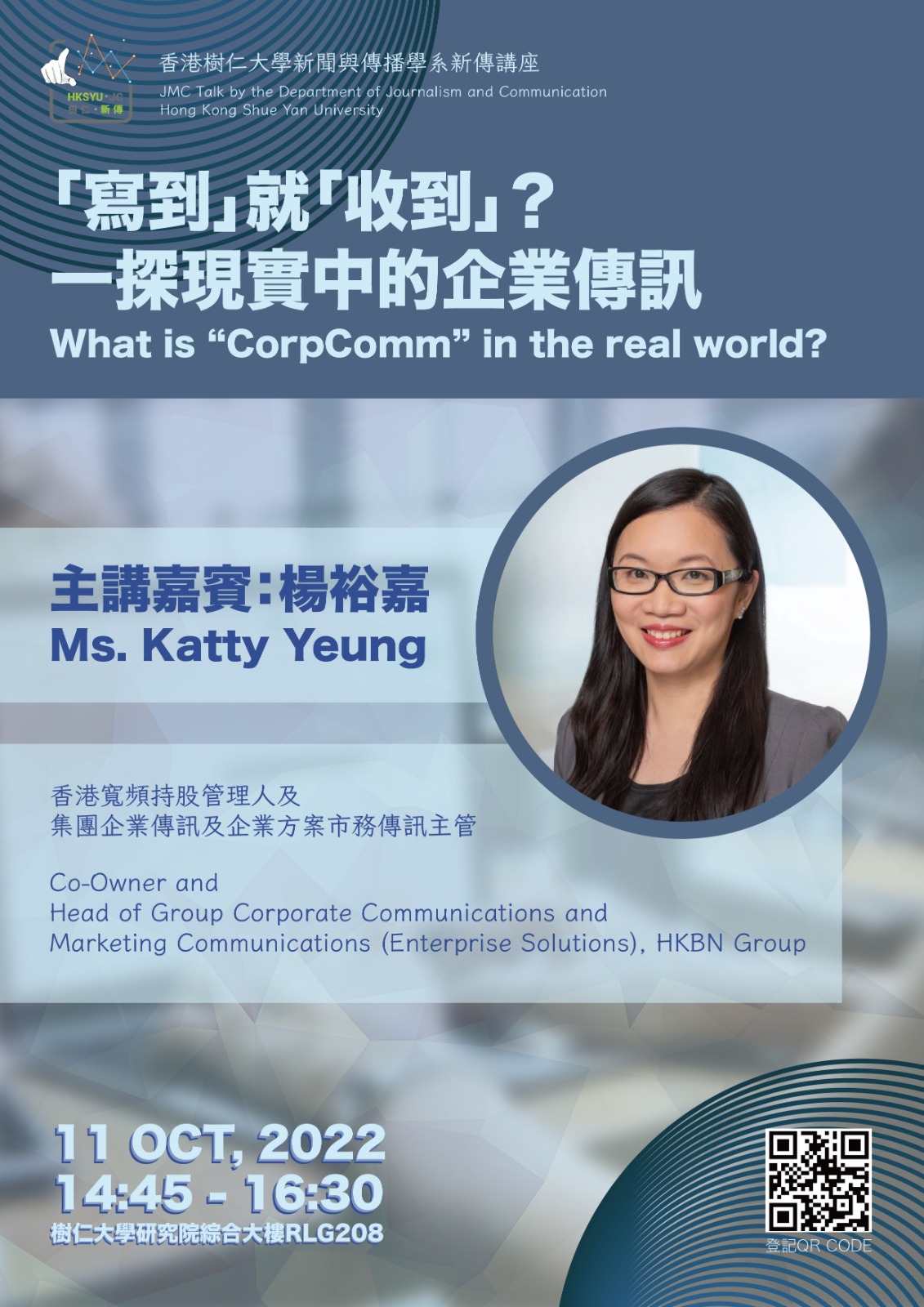 What is "CorpComm" in the real world?
Date: Oct 11, 2022
Time: 2:45pm-4:30pm
Venue: Hong Kong Shue Yan University Research Complex RLG208
Guest:
Ms. Katty Yeung
Co-Owner and Head of Group Corporate Communications and Marketing Communications (Enterprise Solutions), HKBN Group
Language: Cantonese
Registration required for non-journalism students to join the live webinar session
(All journalism students will obtain the webinar link via Moodle)
---
Ms. Katty Yeung
Ms. Katty Yeung graduated from the department of Translation and Interpretation from Lingnan University in Hong Kong, and also studied in Foreign Languages from Tsinghua University, Beijing. Katty is now a proud Co-Owner of HKBN.
Katty's journey in marketing and communications first began from her training as a translator and interpreter specialising in the articulation of English to Cantonese and Mandarin. Despite attaining success as a conference interpreter, she recalls being profoundly attracted by how messages can bridge and empower businesses to present ideas more concisely and achieve their objectives. And after reinventing herself as a marketing and communications professional, Katty served a number of brands and organisations in industries which included utilities, logistics, finance, the public sector and non-profits, with her responsibilities covering the strategy development for media relations, public affairs, issues and crisis management, events marketing, digital and social channels management.
As a trainer in media relations, she also imparts her knowledge and experiences to help organisations become better at guiding their brands through traditional and new media environments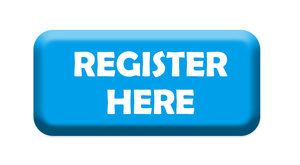 Enquiries:
Please contact Ms. Jenny Li
Organised by:
Department of Journalism and Communication, Hong Kong Shue Yan University
---
新傳講座
「寫到」就「收到」?一探現實中的企業傳訊
日期: 2022年10月11日 (星期二)
時間: 下午2:45-4:30
地點: 樹仁大學研究院綜合大樓RLG208
嘉賓:
楊裕嘉
香港寬頻持股管理人及集團企業傳訊及企業方案市務傳訊主管
語言:廣東話
有意參加者請即登記以取得網上直播連結
(新傳系同學將在Moodle收到登入連結)
---
楊裕嘉
楊裕嘉畢業於香港嶺南大學翻譯與傳譯學系,並曾就讀北京清華大學外語學系,目前是香港寬頻持股管理人及集團企業傳訊及企業方案市務傳訊主管。
楊裕嘉對市務及傳訊的熱忱始於其在英、粵、普的翻譯及傳譯培訓之中,她為大型會議擔任傳譯工作時,對精要訊息扮演的橋樑,以及為意念賦予實現目標的能力深受啟發,以致她及後投身變成為市務及傳訊專才,為多個品牌和組織擔任公共事務和市務傳訊職務,曾服務的行業包括公用、物流、金融、公私營和非牟利機構,肩負媒體關係、公共事務、危機管理、活動推廣、數碼及社交媒體管理等多方面的策略發展。
楊裕嘉亦身兼培訓導師,透過分享其媒體關係方面的知識和經驗,幫助機構善用傳統和新媒體渠道去突出品牌。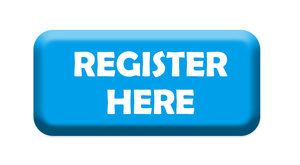 電郵聯絡:
主辦機構:
香港樹仁大學新聞與傳播學系