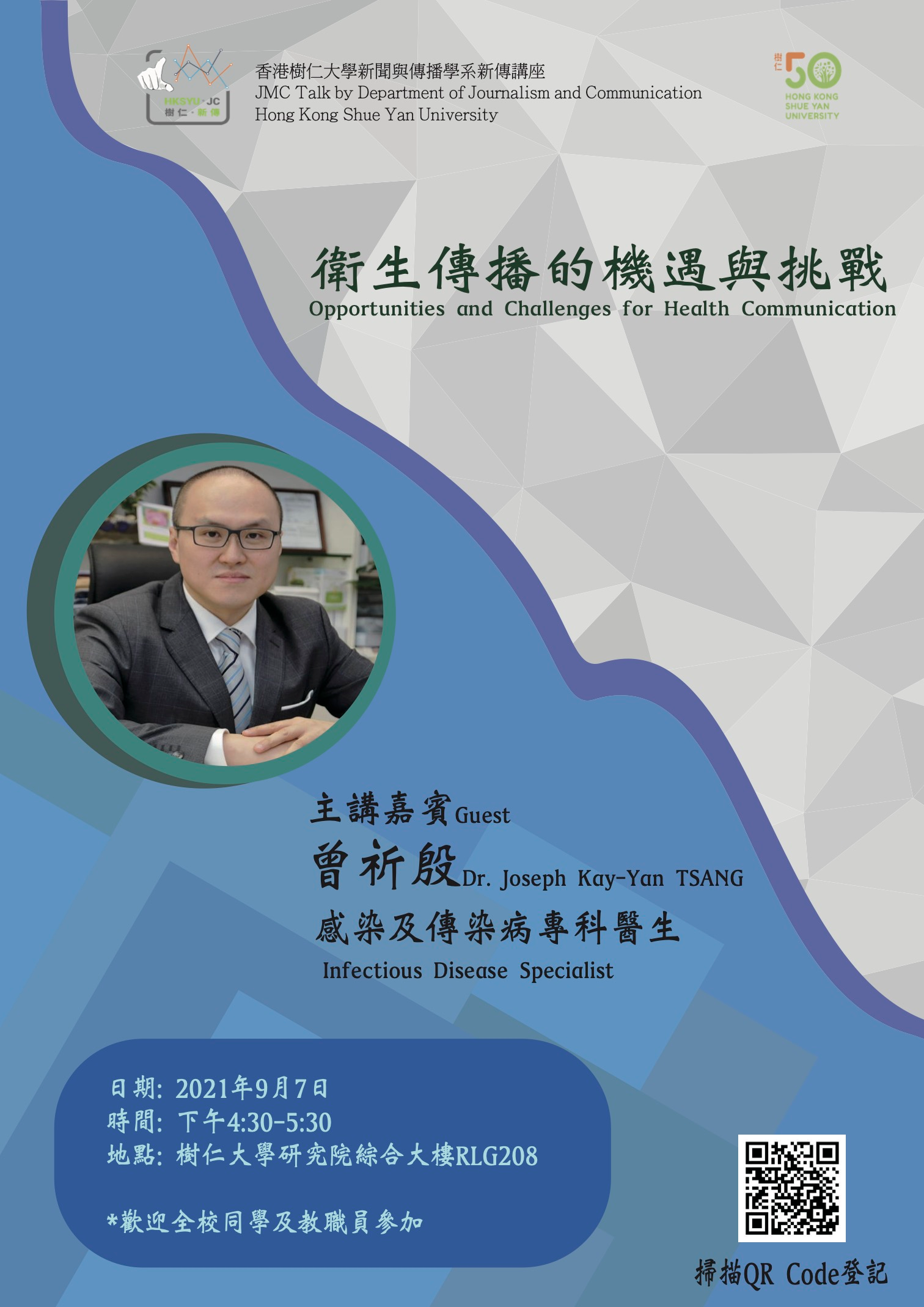 JMC Talk
Opportunities and Challenges for Health Communication
In conversation with Dr. Joseph KY Tsang, infectious disease specialist
Date: September 7, 2021
Time: 4:30pm-5.30pm
Venue: Hong Kong Shue Yan University Research Complex RLG208

Guest: Dr. Joseph KY Tsang
Language: Cantonese
Registration required for non-journalism students to join the live webinar session
(All journalism students will obtain the webinar link via Moodle)
---
Dr. Joseph KY Tsang
Dr. Joseph Kay-Yan Tsang received his medical degree from the Chinese University of Hong Kong (CUHK) in 1998. He started his Internal Medicine training in the United Christian Hospital where he greatly participated in the clinical management of SARS victims from the Amoy Garden in 2003. He holds the fellowship in Internal Medicine and obtained specialist qualification in Infectious Disease in 2006.
From 2007-2008, Dr. Tsang had the opportunity to serve in both the Infection Control Branch and Surveillance Epidemiology Branch of the Centre for Health Protection, HKSAR. From 2008-2015, he was simultaneously served as an Associate Consultant in the Department of Medicine and Geriatrics of Princess Margaret Hospital and Hospital Authority Infectious Diseases Centre where it was the designated centre for the clinical management of 2009 H1N1 Swine Flu pandemics and 2013-2014 Middle East Respiratory Syndrome Coronavirus (MERS-CoV) and Ebola imported cases.
Dr. Tsang has been practicing as a private infectious disease specialist / HIV physician since 2015. In 2020, he was appointed to be the Co-chairperson, Advisory Committee on Communicable Disease, Hong Kong Medical Association. In 2021, he was elected as the council member of Hong Kong Medical Association.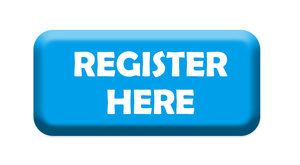 Enquiries:
Please contact Mr. Joshua BUT
Organized by:
Department of Journalism and Communication
Hong Kong Shue Yan University
---
新傳講座
衛生傳播的機遇與挑戰
與感染及傳染病專科醫生曾祈殷對談
日期: 2021年9月7日(星期二)
時間: 下午4:30-5:30
地點: 樹仁大學研究院綜合大樓RLG208

嘉賓:曾祈殷醫生
語言:廣東話
有意參加者請即登記以取得網上直播連結
(新傳系同學將在Moodle收到登入連結)
---
曾祈殷醫生
曾祈殷醫生1998年畢業於香港中文大學醫學院。翌年在基督教聯合醫院開始其內科及老人科專科訓練,並先後考獲英國皇家內科醫學院院士、香港內科醫學院院士、香港醫學專科學院院士(內科)及香港大學感染及傳染病學深造文憑等專業資格。
曾醫生於2003年沙士抗疫期間,於基督教聯合醫院參與淘大花園沙士病患者救治工作。2007年,他被調往衛生防護中心感染控制處、監測及流行病學處工作,翌年升任醫管局傳染病中心、瑪嘉烈醫院內科及老人科副顧問醫生。其後,曾醫生更參與對抗2009年人類豬型流感H1N1疫潮。
曾醫生於2015年開展其私人執業專科醫生的工作。他於2020年獲邀成為香港醫學會傳染病顧問委員會聯席主席,並於2021年當選香港醫學會會董成員。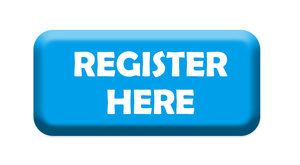 電郵聯絡:
畢礎暉先生
主辦機構:
香港樹仁大學新聞與傳播學系