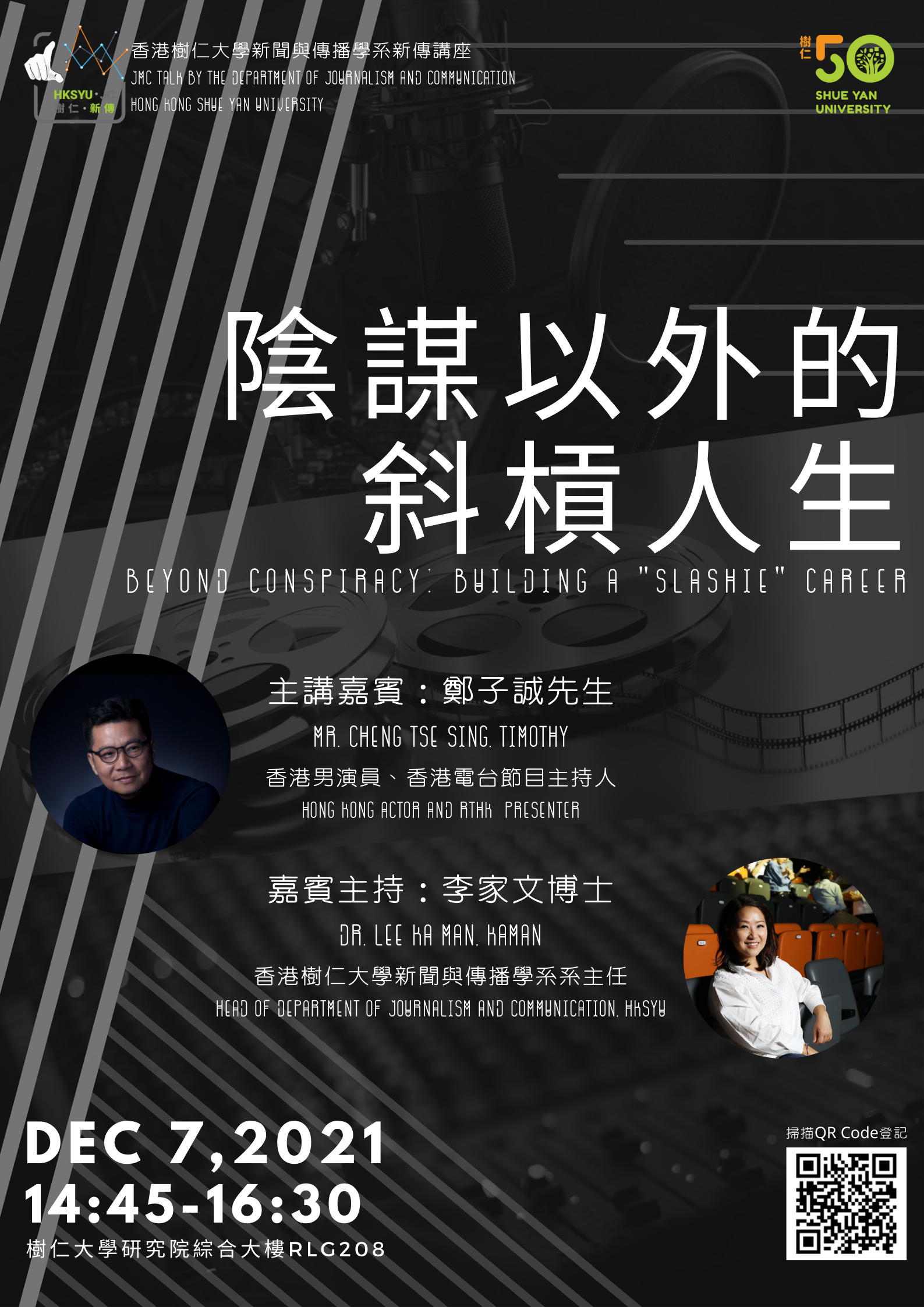 Beyond Conspiracy: Building a "slashie" career
In conversation with
Mr. Cheng Tse Sing, Timothy
Hong Kong actor, RTHK presenter
Date: Dec 7, 2021
Time: 2.45pm-4.30pm
Venue: Hong Kong Shue Yan University Research Complex RLG208

Guest:
Mr. Cheng Tse Sing, Timothy
Hong Kong actor, RTHK presenter
Host:
Dr. Lee Ka Man, Kaman
Head of Department of Journalism and Communication, Hong Kong Shue Yan University 
Language: Cantonese
Registration required for non-journalism students to join the live webinar session
(All journalism students will obtain the webinar link via Moodle)
---
Mr. Cheng Tse Sing, Timothy
Timothy Cheng is a veteran disc jockey and actor who enjoys a much-celebrated career spanned nearly three decades. Out of his love for vinyl records, he started his journey as a DJ in a Canadian multi-cultural radio station, before returning to Hong Kong in 1990 to further his career. He has since worked as the Deputy Director of External Affairs for Asia Television; and later joined RTHK in the mid-1990s as the programmer host of "True Love Tonight" (今夜真情). For the past 16 years, he has been the radio program host for RTHK's "Music Lover" (音樂情人).
Mr. Cheng also stepped onto an acting career in which he pulled off numerous classic antagonist roles. Today he remains active on screen in TV dramas and commercials – both as an actor and a narrator. Gifted with one of the best voices in the industry, he has won himself countless opportunities not only by his talents, but also by his work ethics and vast experiences in the field.
He earned his bachelor's degree in fashion and procurement in Canada.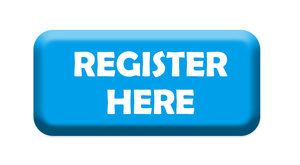 Enquiries:
Please contact Mr. Joshua BUT
Organized by:
Department of Journalism and Communication
Hong Kong Shue Yan University
---
新傳講座
新傳講座:陰謀以外的斜槓人生
日期: 2021年12月7日(星期二)
時間: 下午2:45-4:30
地點: 樹仁大學研究院綜合大樓RLG208
嘉賓:
鄭子誠先生
香港男演員、香港電台節目主持人
嘉賓主持:
李家文博士
香港樹仁大學新聞與傳播學系系主任
語言:廣東話
有意參加者請即登記以取得網上直播連結
(新傳系同學將在Moodle收到登入連結)
---
鄭子誠先生
鄭子誠先生大學時期於加拿大就讀設計系,主修時裝及採購,曾在當地擔任櫥窗時裝設計師。喜歡聽黑膠唱片的他,亦擔任過當地多元文化電台唱片騎師。1990年返港後,曾擔任亞洲電視對外事務部副總監。90年代中期,加入香港電台主持《今夜真情》節目,同一時期開啟了演藝生涯,以精湛演技塑造眾多經典角色。目前,鄭子誠先生除了專注電視台幕前工作,亦於香港電台主持《音樂情人》節目,並經常為多個節目、電視廣告配音及旁述,他的天賦聲線、工作態度及人生歷練,為他帶來無數機遇與挑戰。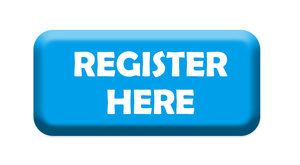 電郵聯絡:
畢礎暉先生
主辦機構:
香港樹仁大學新聞與傳播學系