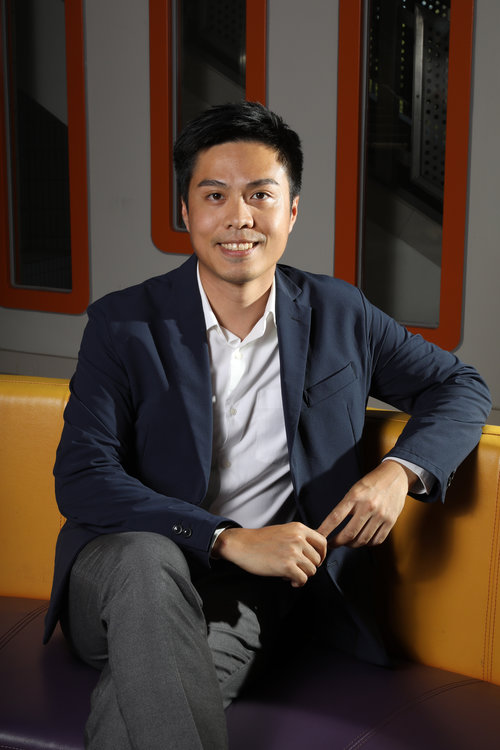 何戎笙 老師
Ho, Yung Sang Vincent
Part-time Lecturer
In the age of digitization, the information explosion implies the difficulty of managing information. Professional journalists serve as curators, playing a more important role to provide a fair, impartial and independent view-point. How to cultivate a brand-new approach to present our news stories?
I am fortunate to work as Controller of SYMediaLab. It is founded in 2013, a multimedia news platform providing feature stories in social, political and cultural affairs of public concern in Hong Kong. Its headquarter is in Hong Kong Shue Yan University. With 10 years of experience working in News Broadcasting as a TV news anchor in HKTV and ATV respectively, I aim to give impetus to the news broadcasting industry development.
Courses Taught
General Assembly
News Reporting & Writing in Chinese I
News Reporting & Writing in Chinese II
Professional Experience
Chief Editor, SYMediaLab, Shue Yan University, HK
News Editor, Phoenix Satellite Television Co Ltd, HK
Anchor / Senior Reporter, Asia Television Limited, HK
Senior Anchor / Reporter, Hong Kong Television Network Limited, HK
Part time Reporter, Television Broadcasts Limited, HK
Certificate in Ecotourism, Hong Kong Ecotourism & Travels Professional Training Centre
Level 1 Mountain Craft Training, China Hong Kong Mountaineering and Climbing Union
Professional Certificate in Geotourism, Hong Kong Ecotourism & Travels Professional Training Centre