文宇軒 老師
MAN, Yue Hin
Part-time Lecturer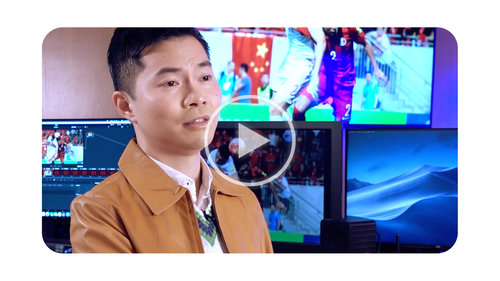 Being an Executive Producer in Television Broadcast Limited, Hin is specialising in managing and producing sports related programme and news content on mobile apps, website and 24-hours tv news channels, as well as liaising with various departments in supporting programme. After having 15 years of working experience on TV news reporting, editing and anchoring provide him a thorough understanding of television news broadcasting and production.
Hin has a wealth of experience in interviewing and reporting during his working life as principal news reporter. He attended and reported Summer Olympic Games in Brazil in 2016. He also attended and featured Winter Olympic Games in Sochi 2014 and Pyeongchang in South Korea 2018 respectively. He was also one of the representatives to represent Hong Kong media to attend the 64th ABU Sports Group Conference & Associated Meetings in Kazakhstan in 2019.
Hin is an alumnus of Hong Kong Shue Yan University, with a Bachelor of Arts degree in Journalism and Mass Communication. He further his study in Chinese University of Hong Kong with a Master of Social Science degree in Journalism and Communication.