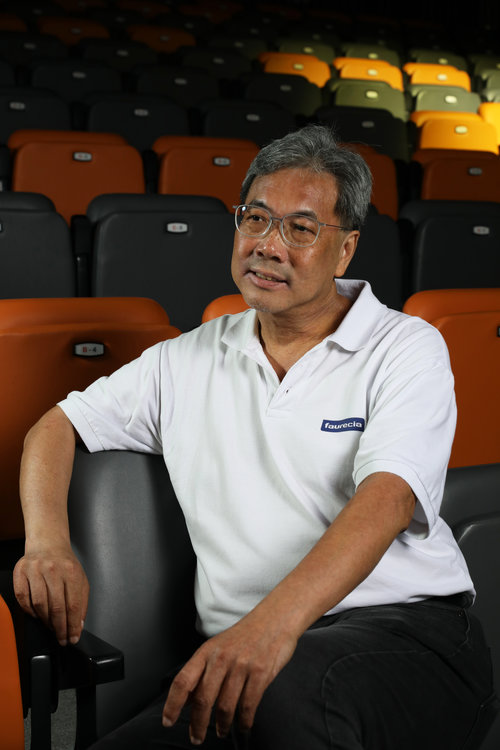 梁啟業 博士
Dr. LEUNG, Kai Ip Danny
Part-time Senior Lecturer
Dr. Danny Leung is an audio-visual storyteller who believes in the notion that good stories impact us in a dramatic way that helps build passion, understand one another, and finally change our own behaviors.
Danny started out as a TV Producer at TVB and later at ATV as the Programing Controller producing well received programs like "Who Wants to be a Millionaire". Throughout his career, he has garnered 15 international promo awards and the prestige Kam Fan Award in 1995.
For the believe that addressing the society social problems is one of the most important academic achievements of a university scholar, Danny has been writing articles earnestly in suggesting solutions for our ongoing political conflicts or the recent global pandemic of coronavirus disease.
Danny is also a die-hard Travel and Portrait Photographer. He has been exploring and photographing exciting places like Tibet, Xinjiang, North Korea, Middle East and Africa.
Courses Taught
Media and Technology
TV Production & Practicuum
AV Production and Presentation
Academic Qualifications
Doctor in Education (2012) - University of Nottingham, UK.
Master of Fine Art (2006) - City University of Hong Kong, HK.
MA in Jour & Mass Communication (1983) - University of Oklahoma, USA.
BS in Electrical Engineering (1981) - University of South Carolina, USA.
Work Experience
ATV- Infotainment Controller/Program Controller (1993-2003)
TVB- Program Executive-Pearl Channel (1988-1993)
Recent work
IDS Research Project (Co Investigator): Online news reading habits: a mediation analysis of local Hong Kong young adolescents to political participation (On-going)
Article
《明報》- 林鄭在「反送中」中的溝通問題 30/8/2019
《明報》- 重慶大廈派水的啟示 6/11/2019
《明報》- 呼籲成立「香港市民調解會」19/11/2019
《新傳網》- 抗疫中的危機與轉機 8/2/2020
《新傳網》- 「全球停擺14日」 是解決全球疫症問題的最快方法 7/4/2020
Video
Joint Venture Video: "認識你的情緒" (2020)
With "Open Up" (an online text platform designed specifically to cater the needs of youngsters experiencing emotional distress)
Long feature Film: "毛面人" (2020) (In post-production)
To unveil the true lives of a depressed teenager and show how she could come out from this darkest time of her life.