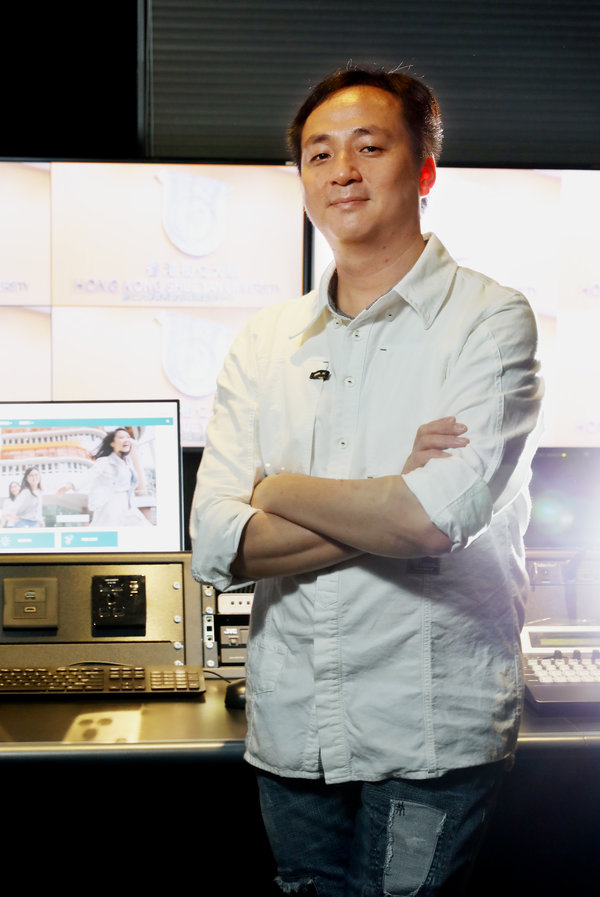 尹國輝 老師
WAN, Kwok Fai
Senior Lecturer
Head of Data Analytics and Survey Research Center
Wan Kwok-fai received his interdisciplinary training of Political Science and Sociology from the University of Hong Kong, where he further pursued his M. Phil. His dissertation discussed the China's united front policy toward Hong Kong during the transition period and early years of the HKSAR regime after 1997.
Since he joined the Department in 2004, he has assisted to set up and oversee the operation of the Data Analytics and Survey Research Centre (previously named "Survey Research Centre") which mainly bid for contracts to provide consultancy services on survey research. Its clients range from government departments, non-governmental organizations, media organizations, and listed companies.
One of a handful without working experiences in mass communication fields, Wan Kwok-fai mainly teaches politics-related and research-oriented subjects. He also enjoys supervising students' final year dissertation projects, most of which were accepted by international academic conferences held in Europe and America in the past years.
Courses Taught
Introduction to Journalism and Communication
Introduction to Political Science
International Relations and Global Politics
Current Social Issues in Hong Kong
International Communication in Digital Age
Statistics for Communication
Mass Communication Theories
Hong Kong Politics
Communication Research Methods
Public Opinion Polls
Teaching and Research Interests
China's Policies Toward Hong Kong
Electoral and Party Politics
Political Communication
Discourse Analysis
Social Research Methodology
Academic Qualifications
B. Soc. Sc., The University of Hong Kong (1999)
M. Phil., The University of Hong Kong (2002)
Affiliations
Member, International Political Science Association
Publications
Non-refereed Article
Wan, K. F. & Wong, M. M. C. (2019). Stress and Burden Faced by Family Caregivers of People with Schizophrenia and Early Psychosis in Hong Kong. Internal Medical Journal, 49 (Mar), 9-15.
Doi: 10.1111/imj.14166.
Conference Papers
"Examining the Discursive (Re)Construction and Contestation in Shaping the Central-Local Relations: A Case Study of Hong Kong under China's Sovereignty", paper presented at the 25th World Congress of Political Science held by International Political Science Association at Brisbane, Australia on 21-25 July 2018.
"Toward a new theoretical framework of social movement in contemporary societies: An analysis of Umbrella Movement in Hong Kong", paper presented at the 12th Conference of European Sociological Association held at Prague, 25-28 August, 2015.
"Discursive Production of Scandal News in Hong Kong: Implications on Government-Press Relations", paper presented at the European Association of Chinese Society, Coimbra, Portugal, 24-26 July, 2014.
"Government's Management of Visibility on Political Scandals: A Case Study of Political corruption in Hong Kong", paper accepted by the 23rd World Congress of International Political Science Association. Montreal, Canada, 19-24 July 2014.