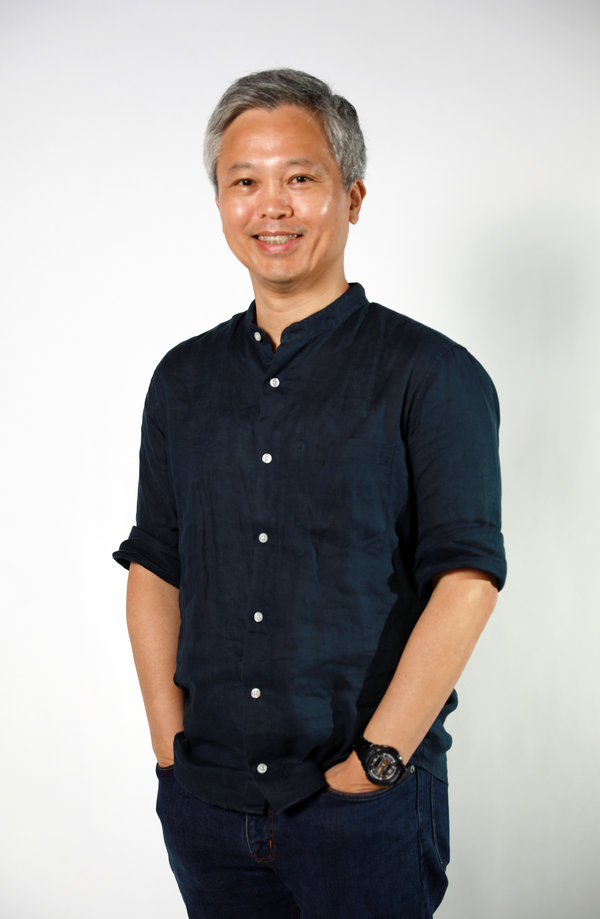 蘇啟智 老師
SO, Kai Chi Edgar
Associate Head of Department
Associate Professor of PracticeAudio Visual Production Stream Leader
Director of MDIT
Specializing in broadcast news, current affairs and in-depth documentary production, Edgar has a wealth of experience in practicing and teaching journalism as well as media management for over 28 years. He has won a number of local and international awards such as the Human Rights Press Awards, the US George Foster Peabody Award, the Chicago International TV Award and the New York Festival TV Award for his news and documentary reports.
After the US 911 terrorist attack in 2001, Edgar was among the first batch of Hong Kong journalists travelling to the Middle East to cover the war zones including US's invasion of Afghanistan and Iraq. In recognition of his achievement, he was granted the Journalism Grand Award by the Chinese University of Hong Kong in 2003.
Edgar graduated from the Chinese University of Hong Kong with a Bachelor of Social Science degree in Journalism and Communication and the Hong Kong University of Science and Technology with a Master of Arts degree in China Studies. He was also a Reuters Research Fellow at the University of Oxford in 2000, courtesy of the British Chevening Scholarship. He was the Head of Programming at the Hong Kong i-Cable News Limited overseeing the production of current affairs, news features and information programmes before joining the Shue Yan University as the Associate Professor of Practice.


More:
The Bachelor of Arts (Honours) in Media Design and Immersive Technology programme
offered in September (Inteviewed with Mr. Edgar So)
鏡頭前和鏡頭後的蘇啟智
Courses Taught
Introduction to Journalism & Mass Communication
Audio-Visual Production
Intermediate Audio-Visual Production
Documentary & Digital production
Hong Kong Politics
Media Ethics
Visual Communication
Teaching and Research Interests
Current Affairs and Documentary Production
Broadcast News Reporting and Production
In-depth and Investigative Reporting
Convergence Media and Editing
Multimedia Storytelling
Academic Qualifications
Reuters Research Fellow, University of Oxford, UK
MA in Chinese Studies, The Hong Kong University of Science and Technology
BSSc in Journalism and Communication, The Chinese University of Hong Kong
Externally Funded Projects
65years of Hong Kong Television News (1957-2022)(香港電視新聞六十五載 1957-2022)
Dorothy Shen Wong Journalism Education Fund.
Co-Investigator (2020-2023)
Public Service
Co-opted Member, Broadcast Codes of Practice Committee, Communication Authority
Professional Experience
Hong Kong I-Cable News Ltd. (2000-2019)
Television Broadcasting Ltd., News and Information Department (1991-2000)
Publications
"東史郎日記",《一人一故事:新聞人再訴心聲》,天地圖書有限公司,2013
《不是報道》,MSM Publishing Ltd., 2008
"廣東:疫症蔓延前",《目擊100天 沙士最前線》,香港記者協會,2004
Professional Awards
New York International Film & TV Festival - Bronze World Medal (2004)
The Chinese University of Hong Kong Journalism Grand Award (2003)
Chicago International Film & TV Festival – Silver Hugo Award (2003) ;Silver Plague Award (2001)
Human Rights Press Awards - Certificate of Special Merit (2003)
Asian Television Award - Certicate of Merit (2000)
George Foster Peabody Award, 1995
Affiliations
Member of Reuters Foundation, UK
CU Alumni Editorial Board, The Chinese University of Hong Kong